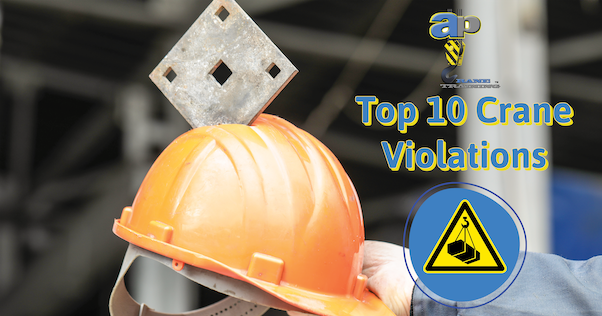 The top 10 crane violations of 2021. These violations are illegal and caused or led up to an accident accounting for these violations in the crane industry. Crane related violations OSHA has reported of the year in 2021.
Fall protection (1926.501) stays at the first spot on the list for the eleventh year straight, trailed by respiratory protection (1910.134) and ladders (1926.1053). Hazard communication, which was positioned quite a long while at No. 2, moved to the fifth spot on the current year's rundown.
All through the pandemic, working environment protection has become more important than at any time in history. Records of health and safety crane violations are tracked every year. OSHA's Top 10 crane violations keep on pinpointing regions where we can improve violation mistakes that cause employers time and money.
OSHA's top 10 crane violations in 2021 are:
Fall Protection – General Requirements (1926.501): 5,295 violations
Respiratory Protection (1910.134): 2,527
Ladders (1926.1053): 2,026
Scaffolding (1926.451): 1,948
Hazard Communication (1910.1200): 1,947
Lockout/Tagout (1910.147): 1,698
Fall Protection - Training Requirements (1926.503): 1,666
Personal Protective and Lifesaving Equipment – Eye and Face Protection (1926.102): 1,452
Powered Industrial Trucks (1910.178): 1,420
Machine Guarding (1910.212): 1,113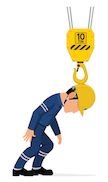 There isn't anything more unfortunate than getting dinged for something actually preventable with either legitimate practice, inspections, or potentially preparing. As the development business inclines up action after the new lull, there is a more major essential for things to be done accurately at the initial time. Taking a risk can cause a more major expense later either because of OSHA fines, mechanical disappointment, injury because of inappropriate preparation, or more terrible.
Get the top crane operator certification with the most well recognizable training and certification institution.
Top Ten Crane Violations for 2020
read more.
---
Payments Accepted

Our History
All Purpose Crane Training instructors combined brings over 100 years of training and field experience. We strive to deliver the highest standard of quality crane certification training.

An All Purpose Safety Training Solutions Company